Udi Dahan,
Software Simplist and Microsoft Solutions Architect MVP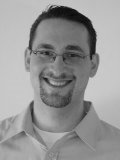 Udi Dahan is The Software Simplist, a Microsoft Solutions Architect MVP, recognized .Net expert, and a member of both the Microsoft Architects and Technologists Councils. Udi provides clients all over the world with training, mentoring and high-end architecture consulting services, specializing in Service-Oriented, scalable and secure .NET architecture design.
He is a member of the International Speakers Bureau of INETA, an International Association of Software Architects (IASA) associate, an editor for the SOA and .NET communities on InfoQ, a Dr. Dobb's sponsored expert on Web Services, SOA, & XML, a frequent conference presenter, and a regularly published author.