Equal Opportunity at JAOO Aarhus 2009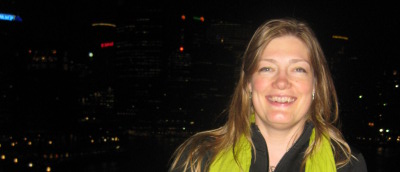 There are not enough women in the IT industry, and almost none of them rise to senior management level. The women in the IT company Trifork A/S want to change that.
When Trifork A/S for the 13th time welcomes participants to JAOO Aarhus, female software developers, project managers, IT architects etc. get free access to one of the 3 conference days. A part of the conference programme will be targeted towards those few women who are in the IT industry.
"Women are forgotten by everyone in the IT industry - including ourselves. Men are able to use each other in networks for jobs and promotions. We need tolearn something from the men" said Aino Vonge Corry, who has a Ph.D degree in computer science and is on the JAOO Conference Program Committee.
Aino Vonge Corry is one of the initiators of the Women's Day at the JAOO Conference, an initiative that she, and indeed the whole of Trifork A/S, expects a lot from.
Up to 1,200 IT people will be participating in JAOO Aarhus this October. The preliminary forecast shows that only 3.7 percent of the participants this year will be women. Last year the number was 5 percent. Neither of the two figures are acceptable to Trifork A/S.
"This year we are inviting women to JAOO to let them meet some of the charismatic IT women we have as speakers at the JAOO Conference. We hope this will encourage the industry's females to want more, to demand more. We are just as talented as men. We are just not good enough at making men aware of it. In the longer term, our initiative will result in a real IT network for all of us women", says Aino Vonge Corry.
The women's initiative has full backup from Trifork's management. As far as equality is concerned, Trifork A/S is neither worse nor better than others. "We have no female developers in our company and only one woman has found her way to senior management. It is unfortunate, because women give a totally different dynamic in a skill like ours", says Kresten Krab Thorup, technical director of Trifork A/S.
"The idea behind the JAOO Conference is to inspire participants and give them the energy to go out and learn something more about software development. I think it is a good idea to do something extra to motivate women".