Roman Pichler,
Author and Product Owner Expert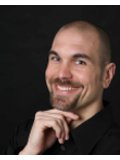 Roman Pichler is a leading Scrum expert and Certified Scrum Trainer. He is the author of the bestselling Scrum book in Germany called Scrum - Agiles Projektmanagement erfolgreich einsetzen ("Scrum - Applying Agile Project Management Successfully"). His new book Agile Product Management with Scrum: Creating Products that Customers Love is due to be published in autumn 2009. Product ownership and agile product management form a focal point of his work.
Roman has more than eight years experience in helping companies transition to agile. He has guided Scrum roll-outs in several companies. Roman has worked with product owners and product managers for a decade, and he has five years experience in teaching and coaching Scrum Product Owners and ScrumMasters. Roman is the founder of the London Scrum User Group, and a regular speaker at international conferences. He speaks English and German.