Mike Hill, Exdriven Ltd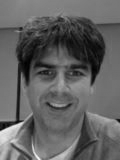 Mike Hill is an independent consultant, developing and coaching on Agile projects in London.
Mike began his professional career back in 1993, with Logica. He spent several years in the US before returning to London in 2001, where he was introduced to Agile/XP through his work at Kizoom. After a brief stint at ThoughtWorks in 2004, Mike went independent. Recent clients include UBS, Sky Network Services, BBC and BNP Paribas.
Mike is a regular speaker at industry conferences and helps to organise the London XP Day conference.