Marc Evers, Independent Consultant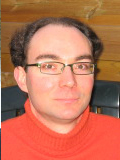 Marc Evers works as an independent coach, trainer, and consultant in the field of (agile) software development and software processes (through his company Piecemeal Growth).
He trains and mentors people in technical skills, agile processes, project management skills, and personal skills.
In this way, he helps IT organizations become true learning organizations that focus on continuous reflection and improvement. His work focuses on agile & lean software development, systems thinking, retrospectives, and open space processes.
Marc is one of the pioneers of the Dutch agile movement. He frequently presents at international agile events and is co-founder of the Agile Open and XP Days Benelux conferences . You can contact him at marc@piecemealgrowth.nl