Peter Nickolov, 3Tera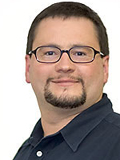 Peter is a recognized expert in scalable infrastructure technologies including operating systems, networks and storage. One of the 3Tera founders, he has unique experience in delivering successfully new types of products in a fast-paced startup environment. Peter is the architect of the core technology behind 3Tera's award winning AppLogic grid operating system that enables utility computing for SaaS and Web 2.0 services. He is a serial entrepreneur who has founded four technology companies.
Prior to 3Tera, he founded Z-force, a storage networking company that pioneered file switching and NAS aggregation and was named one of Network World's "Top 10 Startups to Watch"; and Object Dynamics, a software company providing network infrastructure software.
In the last 20 years Peter has authored 24 patents and has over 30 innovations in the areas of operating systems, multithreading, kernel mode and real-time software, network protocols, file systems and computing resource aggregation.