Alef Arendsen, Interface21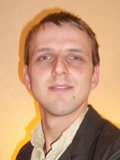 Alef Arendsen has been a Core Spring developer since mid-2003 and has worked on Spring MVC and other parts of the Spring Framework. He also wrote large parts of the initial Spring Framework reference documentation. Currently, Alef Arendsen is one of Interface21's most-wanted trainers and when he's not teaching developers in his unique inspiring way or providing consulting services, he works on providing the community with value-added services.
Before joining Interface21 as a founder, in 2002 Alef set up a software consulting company called JTeam, still operating solidly in the Dutch market. Here he designed worked on large-scale Java projects for financial organizations, online and offline media companies as well as healthcare institutions.