Patrick Copeland, Google Director of Engineering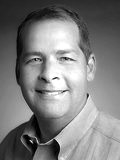 Patrick Copeland is passionate about delivering innovation and building and improving world-class products. As Senior Engineering Director at Google, he created and leads the Engineering Productivity Group. Patrick has over 15 years of experience in software development and testing. He's worked on a broad range of software products and services. During his 11 years at Microsoft he led testing and engineering teams that created real-time micro-operating systems, implementations of XML and cloud search systems.
Since starting at Google in 2006, Patrick is responsible for a group of 1K engineers in 25 countries. His team develops innovative engineering tools, systems, and process that provide a competitive advantage for Google. His goal is to accelerate Google and save time that can be used for innovation. There are several sub-teams that make up this division: Engineering Tools, Release Engineering, Test Engineering, Internationalization and several others.
He received a Master's Degree in Computer Science from the University of Southern California and a BS in the same area from the University of Arizona.