Jan Reher, Passionate about effective, habitable and well-defined software development processes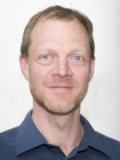 Jan Reher is a lead systems engineer at Systematic. He has 17 years of experience developing professional software products.
Jan is at heart a programmer. His broad professional insight, seniority and large commitment has placed him with the task of providing an effective and manageable work environment for other programmers and professionals in Systematic. Jan is the principal author and teacher of Systematic's software development process and a member of Systematic's CMMI appraisal team.
Jan received his master's degree in computer science from the University of Århus some years ago. He does not own a dog.