Ted Farrell
Oracle Corp.

Ted Farrell is the Architect and Director of Strategy for the Application Development Tools Division at Oracle Corporation. He is responsible for the technical and strategic direction of Oracle's development tools, including Oracle9i JDeveloper, Oracle's Java and XML Integrated Development Environment (IDE) for J2EE application and Web services development. Prior to Joining Oracle, Mr. Farrell was CTO at WebGain.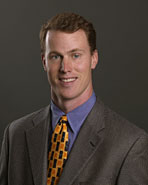 Presentation: "J2EE Frameworks"


Keynote, Monday 09:30 - 10:15, Conference Hall

J2EE has matured as a reliable platform for building secure, high-performance business applications. Now, vendors are turning their attention to development productivity. As a result, a new category of software is being developed called "J2EE frameworks". The "right framework" can help developers of all experience levels rapidly develop applications and services that take full advantage of J2EE. The "wrong framework" can lock developers into the kind of proprietary, closed environments that J2EE was meant to replace. This keynote highlights the hurdles to J2EE productivity that frameworks address and examines the key characteristics of the right frameworks while listing the pros and cons of various framework approaches.