Peter Backlund, Citerus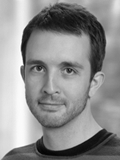 Peter is a consultant with Citerus and has been working as a software developer since the year 2000. He is focused on finding tools and methods that allows one to focus on the business problem at hand and creating value for the customer, rather than getting bogged down in technical detail. He considers the lightweight programming and domain-driven design movements a very good fit for each other.
Working full-time as a consultant on-site, Peter has recent and positive experiences of applying DDD design patterns and doing modeling sessions with the domain expert.
Peter is the lead developer and coordinator for the DDDSample project, and an active member of the Swedish DDD Community.