Julian Simpson, The Build Doctor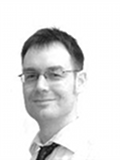 Julian Simpson started his career in technical support. He has run his own business connecting people to the Internet, been (and sometimes still is) a Unix systems administrator. Julian spent four years at ThoughtWorks doing build, continuous integration and deployment on large software projects.
He has worked on Java and .NET projects in Telecommunications, Media, Finance and Insurance industries. Presently he is working at a media company doing a mix of build and release management and production systems administration.