Petri Haapio, Reaktor Innovations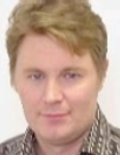 Petri is an experienced software professional having broad experience in product development in different companies and cultures. Petri is currently working at Reaktor Innovations (http://www.ri.fi/en), a Finnish IT consultancy company excelling in demanding software development and Agile enablement, and is a recognized pioneer of the Finnish Agile scene.
As an Agile Coach Petri has trained teams and organizations on different Agile methods, coached organizations on how to do the transformation to Agile and given hands on support to teams in using different Agile practices. Petri has lead Lean and Agile transformation in some of the world's largest organizations. Petri has coached software development teams, program and product management and leadership teams, and frequently speaks at different companies and international conferences on agile methods.