Loretta Guarino Reid, Adobe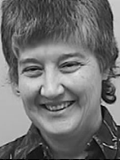 Loretta is a member of the Accessibility Engineering team. Prior to joining Google, she was the Accessibility Team Lead for Adobe Systems' Acrobat product. She is Co-Chair of the Web Content Accessibility Guidelines Working Group for W3C's Web Accessibility Initiative.
Loretta has a PhD from Carnegie Mellon University and MS and BS degrees from Stanford University.