Jay Parikh, Senior Vice President, Ning Inc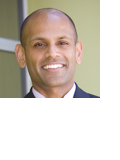 Jay Parikh Senior Vice President, Ning Inc. Mr. Parikh is passionate about technology, platforms, and leading innovative product development. Currently, Mr. Parikh is the Senior Vice President of Product Engineering at Ning where he oversees the product development, engineering, and operations teams.
This team is responsible for creating and scaling Ning's social networking platform that today powers nearly 500,000 social networks. Prior to joining Ning, Mr. Parikh was the Vice President of Engineering at Akamai Technologies.
During his nine years at Akamai, Mr. Parikh led the product engineering teams responsible for many of the distributed delivery and acceleration solutions used by the majority of Akamai?s customers.