Ben Galbraith, Ajaxian.com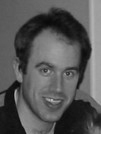 Ben Galbraith is a frequent technical speaker, occasional consultant, and author of several Java-related books. He is a co-founder of Ajaxian.com, an experienced Chief Technical Officer and Enterprise Java Architect, and is presently co-leading a new group at Mozilla focusing on developer tools for the Web.
Ben wrote his first computer program when he was six years old, started his first business at ten, and entered the IT workforce just after turning twelve. For the past few years, he's been professionally coding in Java.
In 2005, Ben delivered over a hundred technical presentations at venues including JavaOne, JavaPolis, and the No Fluff Just Stuff Java Symposiums.