Alan Goerner, Principal Enterprise Consultant for Valtech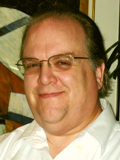 Al Goerner is Principal Enterprise Consultant for Valtech, leading the Transformation Services Group, and also Director for Product Strategy.
He is an educator, mentor & coach in Agile and Lean process for line and executive management, both on the IT and Business sides. He also trains Agile project managers and analysts.
He has been Chief Architect at two products companies, leading engineering groups developing EJB appservers, distributed agent-computing platforms, adaptive secure communications hubs, intelligent message filtering, and (lost in the distant mists of time) simulators, debuggers, and test data generators & analyzers for military systems.