James Governor, RedMonk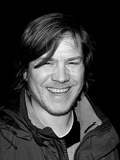 James Governor is Principal Analyst and founder of RedMonk, the open source analysis company. He lives and works in London, England with his wife and son. RedMonk strategy is based on open source and social media approaches, tracking and engaging with practitioner communities in order to extrapolate industry trends and directions.
He tracks architecture, application development, middleware, systems management, systems platforms, open source and web/consumer/enterprise service convergence.
His blog MonkChips covers everything from mainframes to DRM to music to politics to systems management and agile development. He is one of the top ten "James" on Google.com, which is nice.