Bertrand Delsart, Sun Microsystems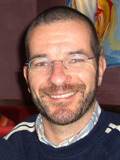 Bertrand Delsart is the technical leader for the Sun Java Real-Time System product. He worked mainly on the real-time memory management extensions and on the efficient implementation of the PIP semantic for synchronization primitives. He is now the main contributor to the new real-time garbage collector technology included in Java RTS.
Before joining Sun in 2003, he had previously worked on JVM related issues since the early beginnings of Java at the OSF Research Institute in Grenoble. He investigated most of the JVM components and became the technical leader for all JVM related activities in the lab, including the implementation of a clean room embedded CLDC JVM based on the JEFF class file format and the STIP library (asynchronous library devised for payment terminals).