David Chelimsky, Articulated Man, Inc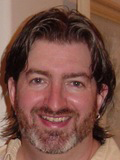 David Chelimsky is the lead developer of RSpec and a leader in the discussion of Behaviour Driven Development in the Ruby space.
Through April of 2007, David worked as a consultant with Object Mentor, Inc, teaching courses and providing one on one mentoring in OO Design, Test Driven Development and Refactoring.
David now develops dynamic (in function and language!) web applications at Articulated Man, Inc, a Chicago-based web design and application consultancy.