Lex Spoon, EPFL/IBM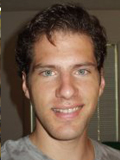 Lex Spoon divides his time between two posts: he works at EPFL in Switzerland on the Scala team, and at IBM Research in New York on X10.
He thus has a lot of recent experience with advanced programming languages that play nice with the existing Java world.
His research spans a number of areas within programming languages, including data-flow analysis, component distribution, safe software evolution, and verification of domain-specific properties.