Brian Zimmer, Orbitz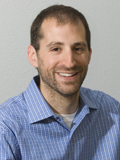 Brian Zimmer is the lead of the Architecture and Infrastructure group at Orbitz Worldwide (NYSE: OWW) in Chicago, IL, USA.
Brian joined Orbitz LLC in 2002 and is responsible for directing the development of the company's distributed infrastructure, reviewing technical designs for adherence to architectural principles and overseeing the creation of domain models and service APIs.
Orbitz Worldwide includes Orbitz, CheapTickets and the Away Network in the Americas; ebookers in Europe; and HotelClub and RatestoGo, based in Sydney Australia, with operations globally.
Prior to joining Orbitz LLC, Brian was a senior software developer for divine, inc. in Chicago, IL, where he worked on MindAlign, a secure, real-time collaboration tool.
The design work included designing and implementing core infrastructure components for a Web Services Platform enabled with SOAP. Prior to divine, Brian was also a senior software developer for Ignite Sports Media and as well as Intercap Systems, both in Chicago, IL.
Prior to Intercap Systems, Brian was an Associate Director for Warburg Dillon Read (now UBS) in Chicago, IL, where he was a lead developer for their global interest rates trading system.
Brian is active in the open source community and a former maintainer of Jython (www.jython.org). He is a member of the Python Software Foundation and the recipient of its inaugural Python Software Foundation grant.
Brian is a graduate of University of Illinois at Urbana-Champaign, with a B.S. in Finance. He currently resides on Bainbridge Island, WA with his wife, daughter and dog.