Adrian Colyer, Interface21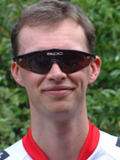 Adrian Colyer is the Chief Technology Officer for Interface21, the company behind the Spring Framework. He provides direction and oversees development for the products in the Spring Portfolio. Adrian is the leader of the AspectJ project at Eclipse.org, and the founder of the AJDT and Spring OSGi projects.
In 2004 he was recognised by MIT Technology Review as one of the Top 100 "young innovators" in the world. Adrian also serves on a number of industry groups including the Aspect-Oriented Software Association Steering Committee, the OSGi Enterprise Expert Group, and the Eclipse Architecture Council.