Ian Graham, Trireme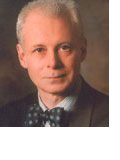 Ian Graham is an industry consultant with over 20 years experience: a practitioner in IT for over 25. He splits his time evenly between consulting, change management, training and development work and has advised many major corporations at a strategic level in his areas of expertise.
He is the author, co-author or editor of 15 books on advanced IT practice including A Pattern Language for Web Usability, (Addison-Wesley, 2003) and, most recently, Business Rules Management and Service Oriented Architecture: A Pattern Language (Wiley, 2006).
Ian is a Fellow of the British Computer Society, Chartered Engineer and Chartered IT Practitioner. He was Visiting Professor of Requirements Engineering at De Montfort University from 1998 to 2001.