Lisa Crispin, Fast401k Inc.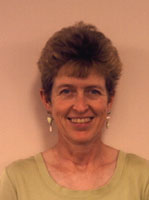 Lisa Crispin is the co-author, with Tip House, of Testing Extreme Programming (Addison-Wesley, 2002). She has worked as a tester on agile (and not-so-agile) teams since 2000, using Extreme Programming and Scrum practices. She has more than 10 years experience in test automation and quality assurance. She has presented tutorials and workshops on agile testing at many international agile development and testing/QA conferences in the U.S. and Europe.
Her articles on agile testing have appeared in publications such as STQE Magazine, Methods and Tools, Agile Times, and Novatica. Her papers "Testing in the Fast Lane: Acceptance Test Automation in an Extreme Programming Environment" and "Is Quality Negotiable?" are included in Extreme Programming Perspectives (Addison-Wesley, 2002).
When she's not testing, Lisa can be found enjoying dressage with her equine partner Dodger, or driving Ernest, the miniature donkey. Lisa can be contacted at lisa.crispin@att.net. Her website is: http://lisa.crispin.home.att.net.
Books