Kåre Kjelstrøm, EOS Trifork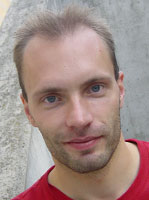 Serving as a developer and architect at EOS Trifork for the past 2 years, Kåre Kjelstrøm has been working on the Trifork EAS Application Server product and as a J2EE consultant for several customers in the areas of Shipping and Health Care. Most notably, Kåre recently helped develop the Danish National Health Portal, designing the technical infrastructure and implementing the public key infrastructure (PKI) based security system.
Before joining Trifork, Kåre lived in the Silicon Valley, California where he worked as manager, architect, and developer for a number of now sadly defunct startups in the areas of E-Business Process Automation, Web Services Management, and J2EE Application Server Appliances. Kåre holds a B.S. and an M.S. in Computer Science from Aarhus University in Denmark.