Ron Bodkin, Quantcast Chief Architect; Former Xerox Parc AspectJ Committer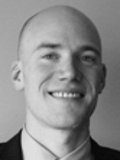 Ron Bodkin is the chief software architect of Quantcast, an open ratings service for Web sites. Ron is also the founder of New Aspects of Software, which provides consulting and training on aspect-oriented software development and effective architectures for Java. Ron is also the leader of the open source Glassbox application performance troubleshooting project.

Previously, Ron led the first implementation projects and training efforts for customers of the AspectJ group at Xerox PARC. Prior to that, Ron was a founder and the CTO of C-bridge, a consultancy that delivered enterprise applications using Java frameworks.