Merrick Schaefer, Technical Project Coordinator, UNICEF Innovation Team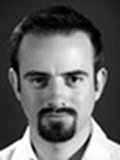 Merrick Schaefer is a Technical Project Coordinator in UNICEF's Innovation Team based out of the UN's New York Headquarters. He both develops strategies for innovative uses of technology in UNICEF's work and coordinates the UI design, software development and field implementations of technical projects. His projects cover a wide spectrum of UNICEF's work, ranging from developing Speak Africa, a social network connecting youth in eight African nations to discuss their most pressing issues on the web and with SMS, to using SMS to provide health services to pregnant mothers and infants in Malawi and Zambia.
Merrick started working as a web developer in 1995, having a front row seat to the explosive growth of the World Wide Web. He has worked on enterprise level systems while consulting to Accenture, as well as creating websites for small businesses and non-profits while running a web development consultancy. He graduated from the University of Chicago where he earned a B.A. in Medical Ethics, when not hacking on web projects. Merrick is also an avid rock climber of 17 years, and often can be found dangling off cliffs in far flung corners of the world.