Jeff Wishnie, Director of Social Engagement, ThoughtWorks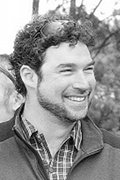 Jeff has spent nearly 20 years as a silicon valley entrepreneur working in large organizations and small as engineer, user-interface designer, product designer, architect, president and founder.
5 years ago, he made the transition to the non-profit world, joining Inveneo, a San Francisco based ICT4D NGO as CTO. In that time he has been responsible for software projects including Ubuntu-based Inveneo Desktop Linux. He has participated in field projects in Uganda, Rwanda, Mozambique, and Sierra Leone.
Jeff joined ThoughtWorks as director of social engagement in fall of 2009. During his time at ThoughtWorks he has kicked off internal social impact programs and external projects for UNICEF Uganda and UNICEF Iraq.
Away from his professional life, Jeff flies paragliders competitively and is currently ranked 110th in the world.