Glenn Saqui, Agile Energizer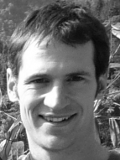 Glenn Saqui started his software career at a small life science software development company. While creating software for the life science field Glenn learned to handle the huge amount of data that researchers where producing.
He then moved to the UK and was introduced to the betting industry. Glenn spent a number of years working for Betfair. Here Glenn dealt with the problems that come with being one of the biggest internet sites in Europe.
Glenn came to Sky 2 years ago to join a team of agile experts on their road to building Sky's entertainment offering. While at Sky, Glenn has been a key member of the team driving a test driven green field CMS project from inception to alpha in 4 weeks, beta in 8 weeks and live in 12 weeks.
In his spare time Glenn can be found building Grails plugins, responding to tech questions on the Grails mailing list, or out on a run where all his good/any ideas come from.