Andres Kütt, Architecture team lead, Skype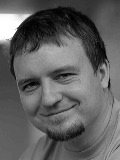 Andres joined Skype in June 2005 and has been leading a rapidly growing team of architects since then. This team has been responsible for shaping Skype's technical direction and tackling scalability issues, also supporting product development and innovation.
Prior to joining Skype, he was working at Estonian Tax and Customs Board as Deputy Director General in charge of IT. He headed the program that prepared the organization for Estonia accession to the European Union implementing a wide range of software systems. He also led process improvement efforts and product innovation that resulted in more than 80% of private individuals filing their tax refunds electronically with refunds happening within hours from filing. Prior to Estonian Tax and Customs, Andres worked as a freelance consultant and spent three years in a leading financial institution in the region in a range of roles dealing with Internet banking.
Andres graduated in 1999 from Tartu University with a BSc in Mathematical Statistics. In 2006 he received his Masters of Business Administration from Estonian Business School. He is a co-inventor of several patents and has been teaching project management and software development related topics at various Estonian universities since 2007. Andres lives in Tallinn with his wife Maria, daughter Anna-Liis and two cats.