Matthew Fowler, Director NT/e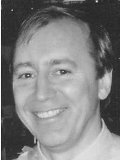 Matthew Fowler has over 30 years experience in the IT industry with a focus on software development. His professional career spans periods with major IT vendors and users, as well as in consulting and running his own companies.
Matthew is currently Managing Director of NT/e, which has a long track record in large scale systems development and integration. NT/e was one of the first integration specialists to adopt the J2EE platform, providing consulting support to BEA/WebLogic in many of the major European deployments of J2EE. The Company has particular expertise in building high performance, high volume enterprise solutions in the financial services industry sector.
Matthew gained a degree in Computer Science, when it was still called Electrical Engineering, from the Massachusetts Institute of Technology (MIT).