Jørgen Thyme, Microsoft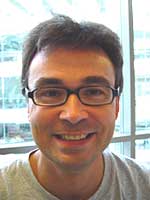 Jørgen works as an architect for Microsoft in Denmark. His job is primarily supporting and consulting large companies and partners in software architecture related topics and getting Microsofts view on architecture out to the architect community and not least explore SOA. Favorite technologies are middleware technologies, like MTS, COM+, message queuing and web services, and he still hopes that message queuing will not be forgotten.
He has more than 15 years of experience in professional software development - starting with building and testing financial systems on MVS, OS/2 and finally Windows. Before joining Microsoft in 1997 he worked as a senior consultant for Cap Gemini in Denmark. He could do a lot more blogging on www.rolighed.net/weblog.