Aaron Sanders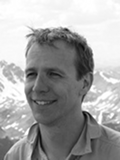 I focus on enabling organizations bearing high-value products to market in a continuously improving, sustaining flow and fast adaptability to changing conditions.
Utilizing my talents as an accomplished and passionate software developer, I became skilled in creating and maintaining enterprise-class network enabled, data-driven software applications on all types of teams. I've since established myself as a courageous, focused, energetic software coach with deep insight into the motivations behind Agile values and principles.
Looking for a better way to do business, I learned of Agile early in this decade, and incorporated the principles in to my place of work. We were empowered to change the development method completely, aligning to business goals and expectations. I continue to learn, share and implement ideas to shepard organizational transitions into this space. Recently, I was involved in pushing the definition of Agile to new levels at Yahoo!. At this time, I am working at Rally, collaborating with associates and organizations to steward the emergence of these Agile values and enable widespread adoption.